Kayaking and Paddleboarding
SBSC is the ideal place to learn to Kayak/Canoe or Paddleboard as we are one of the very few places in UK that have direct access to a lake and the sea right next to the clubhouse. Both learners and experienced enthusiasts are catered for with the opportunity for the more experienced to explore the creeks and backwaters of the Eastern Wash.
When you have finished exploring there are warm showers and bar and kitchen to help you recover from your exertions.
Come and join our friendly inclusive club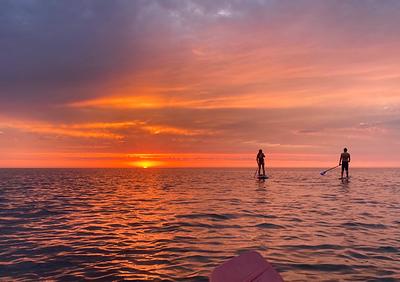 Last updated 10:50am on 14 November 2023